Celebrating Mexican American culture is one thing. But what about using government trademark laws to crowd out legitimate Mexican American businesses?
It's no secret Mexican beer is popular north of the border. Ever since Corona's arrival in the '80s, cerveza has become a mainstay for mass market consumption in the United States, ushering in additional brands such as Modelo, Pacifico, and Tecate.
Even the craft and indie beer scene has embraced classic Mexican beers due to their refreshing nature, high degree of skill demanded to brew a lager, and approachable profile to casual beer drinkers—which make up the majority of beer buyers in America.
This has all led to an influx of Mexican-inspired beers springing up across taprooms and retail locations.
Chihuahua Cerveza
Packaged in an eye-catching, black-and white design reminiscent of Southern California's lowrider car culture, Chihuahua Cerveza is among the independent brewers crafting Mexican lagers in the U.S.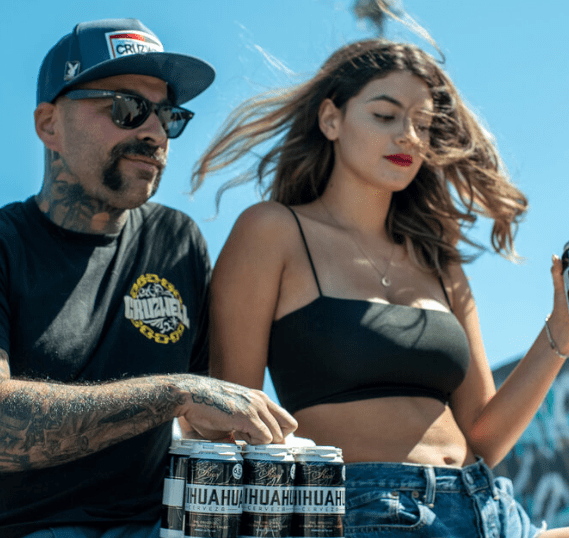 The company has quickly expanded from its headquarters in posh Newport Beach, California to retailers in Texas, Florida, and Georgia, entering this last distribution territory via the massive Anheuser Busch wholesale network.
The company's social media posts and branded content lean heavily on Chicano identity markers, featuring West Coast fashion and ranflas bouncing down barrio streets while the homies sip on their brews.
Chihuahua has also shot several on-location promos for their online content, including an Instagram promo at San Diego's historic Chicano Park earlier this year.
Chihuahua Brewing Company LLC, the brewery's parent entity registered in the State of Delaware, filed trademark applications for the terms "The Original Mexican American Beer," "The Original Mexican American Lager," Mexican American Beer," and "Mexican American Lager" with the United States Patent and Trade Office in 2019.
The claims for "Mexican-American Beer" and "Mexican American Lager" were abandoned on March 21 of this year for unlisted reasons and have not been revived as of the time of this writing.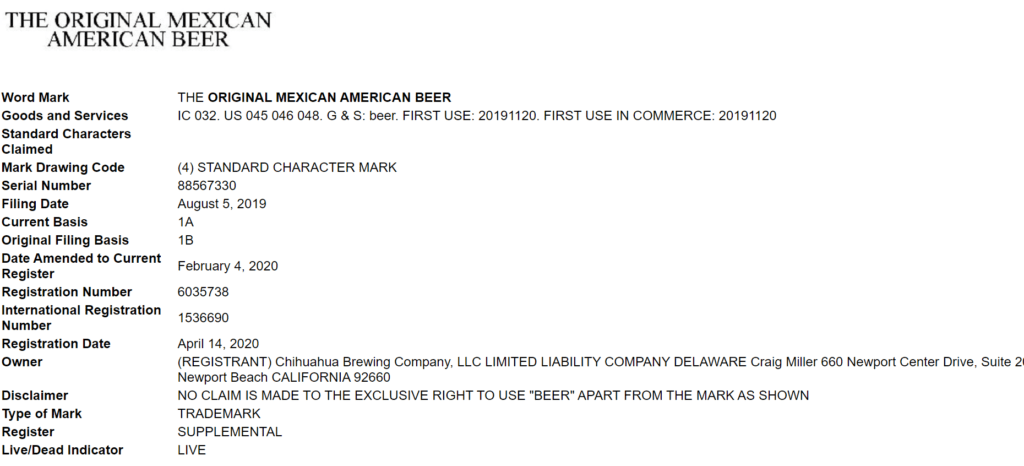 However, the company currently holds the terms "The Original Mexican American Beer" and "The Original Mexican American Lager" as secondary marks, meaning Cerveza Chihuahua's usage of these terms in conjunction with differentiating brand markers (I.E. original logos and designs) is protected.
Terms with given or family names, geographical locations, and/or product descriptions qualify for the United States' supplemental term register.
Chicano-Owned Businesses
But how does one define Mexican American identity and its relation to beer? While any Mexican-style beer brewed in the United States can be called Mexican American by their relations to culture and place, where does that leave smaller companies with Mexican Americans brewing the same styles stateside?
What about Mexican American craft brewers who celebrate the flavors of their culture through West Coast IPAs and other American styles?
While the filings are just regular paperwork with no ill intent, some questions about cultural appropriation and what the ownership of identity markers could entail for Mexican American brewers do come to mind.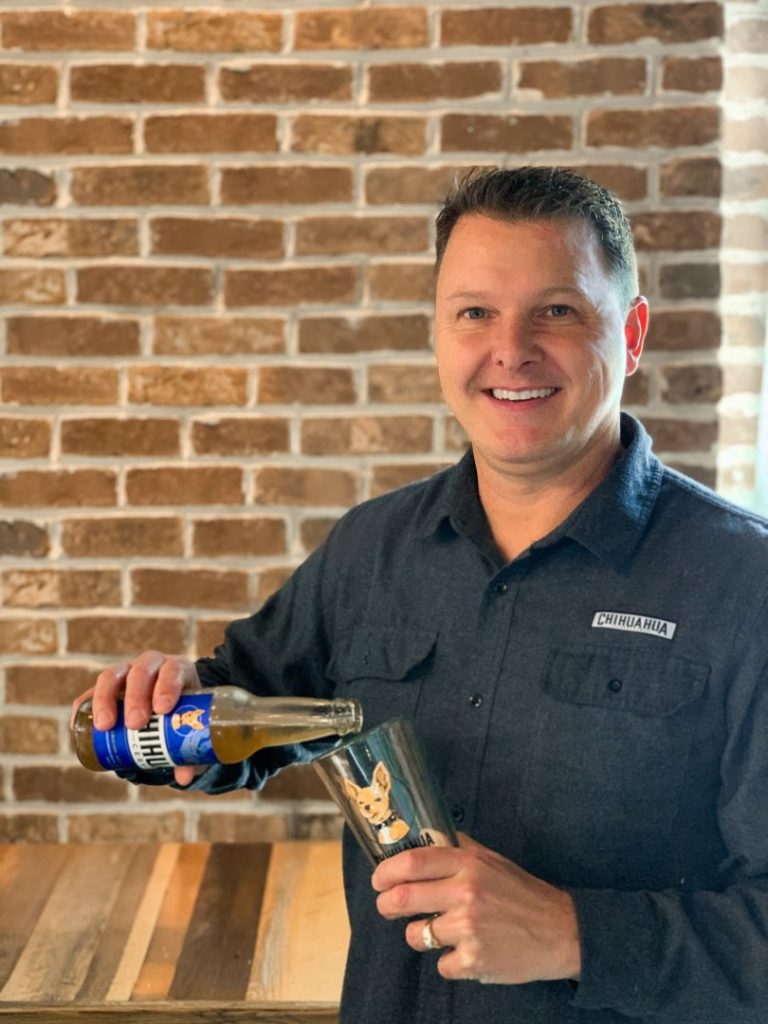 A search into the company shows only a few Spanish surnames among its publicly visible employee base, though these may not necessarily belong to individuals who identify as Mexican American or anyone making trademark decisions.
Company president Phil Jamison is a longtime beer industry veteran who has held positions within the titanic Anheuser Busch-Inbev beer group and has worked with the conglomerate's Golden Road Brewing brand. A person in this position would know Mexican lagers are a popular style commercially and one with good sales potential.
There is also the task of attracting young Latinos, the fastest growing demographic group in the United States in terms of both population and spending power, to Chihuahua Cerveza over traditional Mexican beers and other craft beer labels.
To its credit, Chihuahua Cerveza has showcased the work of standout Chicanos and Mexican Americans in a wide range of fields, including chef Claudette Zepeda and lowrider guru Chris Ferreira, through its "This is My Block" program (though said content is normally an extension of a company's branded content and commercial image).
Latinos own a very small portion of the over 7,000 independent brewing companies in the U.S.
What does it mean when a non-Latino competitor seeing rapid growth and boasting a deal with a major distribution network can make an attempt at trademarking terms with cultural markers while using Mexican American culture as its brand identity?
This all leads to real questions regarding cultural appropriation and the possible creation of barriers for brewers who identify with the terms and want to use those with a product or design to celebrate their own heritage through beer.
All that said, here are some standouts among the Latino-owned breweries across America, all drawing inspiration from their experiences to celebrate chelas their own way:
5 Rabbit Cerveceria – Chicago, IL
Atrevida Beer Co. – Colorado Springs, CO
Border X Brewing – San Diego, CA and Bell, CA
Brewjeria – Los Angeles, CA
Casa Humilde – Chicago, IL
Cerveza Xteca – San Diego, CA
Cheluna Brewing Co. – Aurora, CO
DeadBeach Brewing – El Paso, TX
Dos Luces Brewery – Denver, CO
El Paso Brewing Company – El Paso, TX
Lady Justice Brewing Co. – Aurora, CO
Novo Brazil Brewing Co. – Chula Vista, CA
Ode Brewing – El Paso, TX
Progress Brewing – South El Monte, CA
Raices Brewing – Colorado Springs, CO
Thr3e Punk Ales – Chula Vista, CA
Note: We reached out to Chihuahua Cerveza for comment, but did not receive a reply.
Get Columns Like This In Your Inbox
To receive weekly updates like this in your inbox, subscribe to The Daily Chela newsletter here.