Is "Latinx" as popular as it appears on social media?
According to a new study by ThinkNow, a research firm that specializes in black and Latino trends, only about 2% of Latinos identify as "Latinx." Rather, the majority of Latinos prefer to identify themselves as "Hispanic" or "Latino."
A significant percentage of Latinos also prefer to identify themselves by their country of origin, using terms such as Mexican, Cuban, Puerto Rican, Salvadoran, or Dominican .
This comes despite a recent push by activists to adopt the term "Latinx" as a way to avoid gender-specific language.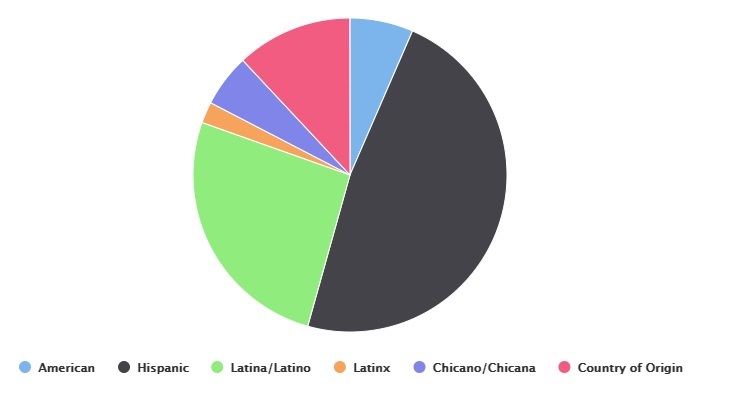 According to the study, the percentage of Latinos who identify as "Latinx" is higher among those who are born in the U.S., but only slightly. The number is also higher among those who are bilingual.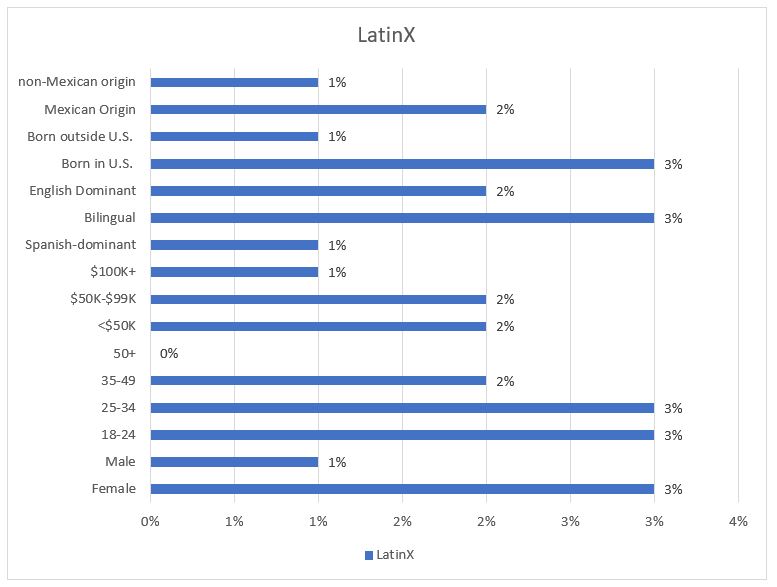 You can read more about the study at ThinkNow.